In a previous post, I talked about great organizations are providing a variety of exciting, engaging, or educational content for free to keep people from going stir crazy while sheltering in place as a way to remain connected to their audience. In this post, I've put together a mish-mash of content intended to lift your spirits. They made me happy, in one way or another, and I wanted to share.
Some Good News
If you're not familiar with John Krasinkski's "Some Good News," on Youtube you're truly missing out. The actor, a former star on The Office and the most recent Jack Ryan thrillers, took it upon himself to create a show highlighting the best of humanity. Nice change of pace, don't you think?
In addition to showcasing all the great, warm, funny, and silly stuff people are doing around the world, he's gone out of his way to arrange some incredibly, emotionally satisfying moments. Like the segment where he the original cast of Hamilton sing "Alexander Hamilton", via Zoom, for a young mega-fan who'd missed her chance to see the show in NYC because of the virus. Or when he spoke to AT&T and the company decided to give all of America's healthcare givers (and I do mean all…) three months of free phone service.
I don't want to say much more because you'll want to see for yourself.
---
Yoga with Adriene
In the past, I didn't have much interest in yoga. The few times took a class, the instructor was too waaaay too hokey for me, droning on about finding our third eyes and living in the light, or some such. Yet, so many people I like and admire love it. What was I missing?
---
Sheltering in place gave me the perfect opportunity to try yoga in a way that works for me, especially since my small New York apartment doesn't have much room for exercise. A friend recommended Youtube's "Yoga with Adriene." She's super nice, soft-spoken, and, yes, speaks a little yoga jargon, but overall I find her motivating. She's amassed over a half-billion views and 6.93 million subscribers in seven years. She's gotta be doing something right, right?
At the moment, I'm trying her "Home: 30 Days of Yoga." It's perfect for beginners like me, and intermediate and advanced enthusiasts who want to work on their form. She also offers videos based on themes like "Yoga to Nurture", "Yoga for Beginners", "Yoga for Back Pain", "Yoga for Weight Loss", and Meditation, as well as videos based on length of practice. If you ever wanted to give yoga a try, try Yoga with Adriene.
---
Dr. Jo
I'm spending a lot more time at my computer lately causing the back of my neck and shoulder blade muscles to be super tight and achy. Yoga is certainly one way to go about loosening them up but if you want something targeted right now, I really like these 10 exercises. I will definitely use them for long flights……whenever that happens.
---
FatheringAutism
I've been watching FatheringAutism, a vlogging family on Facebook/Youtube, for over a year. Asa and Pricilla Maas live in Jacksonville and have two children. Abigail is 14, severely autistic and non-verbal. Isaiah is a senior in high school, heading off to college in the fall.
At first, I watched the foursome out of curiosity. I'd never seen someone seriously autistic. Then I watched because my eyes were opened to the obstacles families with special needs children face––an experience with complexities and complications I could never have imagined.
I'm embarrassed to say, I also saw myself. I've been one of those annoyed shoppers in the supermarket, bent out of shape because I believed a child melting down was only acting out because they were spoiled by entitled parents. I was quick to judge…..and a jerk.
I've kept watching the Maas' because the family inspires me. They're always laughing, always trying to make the best of difficult situations. They put their heart and soul into everything they do and genuinely enjoy each other.
But if you're getting the idea they sugarcoat their life for Youtube success, think again, they show the challenging, frustrating, and sad times too. What I love is they genuinely see the world as a glass half full. As a person who grew up in an atmosphere of a glass half empty, they've helped me to put things in perspective, by more empathetic, and not to take myself and my problems so seriously.
---
You Gotta Love a Good Netflix Hack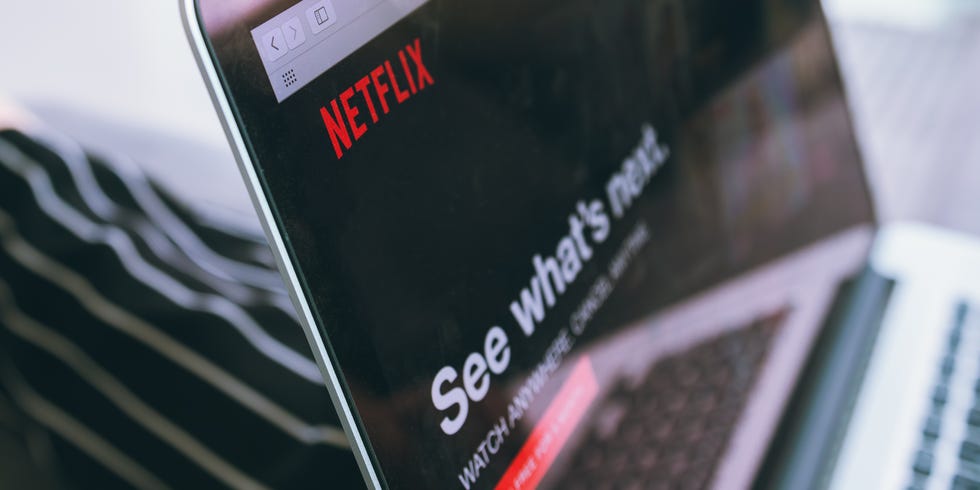 Good Housekeeping put together an article outlining the "50+ Secret Netflix Codes for Finding the Best Shows." As a Netflix junkie, surfing the hundreds of subpar shows to find the gems is exhausting, this code reveal has been a lifesaver.
---
Epi's Cook-With-What-You've-Got Recipe Finder
I need all the help I can get in the kitchen. Until the quarantine, cooking wasn't high on my to-do list. But for the last two months, I've really surprised myself, and now I'm on a tear. The problem is, I need help. Enter, Epicurious and its awesome "Epi's Cook-With-What-You've-Got Recipe Finder"
---
Amazing "Indoor Adventures"
Erin Sullivan of Erin Outdoors is usually traveling the world and photographing her unique experiences. You'd think quarantine would have put a damper on things, instead it opened a whole new creative dimension to her photography with a new travel photo series on Instagram she's created in miniature called #OurGreatOutdoors.
Using model train figures as her avid explorers, she transforms everyday items around the house like broccoli, aluminum foil, paper bags, stacks of pancakes or mounds of sugar, to transport the viewer into a lilliputian universe of spectacular landscapes. I can't wait to see what she's got cooking up next.
(Tip: Be sure to click on her #OurGreatOutdoors highlight button for some great behind-the-scenes action.)
---
People Can Be So Darn Creative
If you haven't heard about the "Getty Museum Challenge" you're in for a treat. Inspired by the German Instagram account @tussenkunstenquarantaine, the museum challenged its social media following to choose a piece of art and recreate it using their bodies and common household items. This article from My Modern Met explains the backstory and showcases numerous ingenious examples for your enjoyment.
Clips that Made me Giggle and Lifted My Spirits
When things get hairy, people around the world rise to the occasion to make us laugh.
The video above is amazing. I'd have paid to see the discussion that inspired this family undertaking. I'd give anything to see their blooper reel.
Singer Chris Mann croons what we've all been thinking…
Trey Kennedy cracks me up. If you don't see yourself in this video, you and your honey aren't a real couple.
Is this a COVID-19-inspired video? Nope. But whenever I need a little pick me up, I watch this clip. Roman is an adorable chef. I get a kick out of his effervescent personality, and the way he says "[Insert ingredient here] Please!"
---
If there's something you've read, done, or watched that has lifted your spirits, please share it in the comments so I can pass on to other readers.
---
For regular updates sign up for The Insatiable Traveler 's newsletter